SuesseAnke
(26)
from Germany
Gender: female
Age: 26
Zip code: 79xxx
Country: Germany
I speak: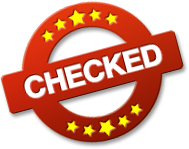 Amateur tags

Fancy sexy underwear that clings tightly to the amazing body and super horny young naked tits??And maybe a fragrant rosa naked p***y? If the answer is yes, come and see me in my chat! I love stockings, underwear and dirty talk! It makes me so hot :P what do I look for here.. maybe you? :p visit me and I will show you how crazy I am :p
My Personal Info
| | |
| --- | --- |
| Height | 166 cm |
| Weight | 54 kg |
| Ethnicity | White / Caucasian |
| Eye color | blue |
| Hair color | blonde |
| Hair length | long |
| Figure | slim |
| Body hair | none |
| Pubic hair | shaved |
| Cup size | C |
| Glasses | no |
| Tattoos | several |
| Piercings | none |
| Marital status | single |
| Smoking | yes sometimes |
My preferences
What I'm looking for, is
a woman
a man
a couple
What I would like to experience, is
What turns me on, is
Vanilla sex
O**l sex
Being dominant
Sex Toys
Outdoor sex
Public sex
Dessous
Voyeurism
More about me
What I can tell about myself
Not available
What's being said about me
Not available
My erotic fantasy
Not available
Visit my diary daily to stay up to date with everything I do.


SuesseAnke
This gallery contains media from the categories Legs, Blondes, Big Tits, Lingerie, Teens.
Zero120 writes a comment:
hm will ich!!!!


A wild animal!
Hi darling! I love my sexy dress, in which I feel like a wild animal...Look at my hot legs...Kiss!
aw6600 writes a comment:
Cute
ohga7 writes a comment:
Nicht gerade besonders tiefe Einblicke - und ohne Ton - keine Empfehlung
Found in Blondes | Small Tits | Long Hair | Teens | Tattoos

Sexy figure
I love to move and show my sexy figure! Today I am wearing a white shirt with long sleeves - isn`t it hot?
OssiBeam writes a comment:
wow hammer g***e frau
aw6600 writes a comment:
sehr sexy

Lovely smile!
I am so proud of my smile! I like smiling a lot! Come to me and maybe I will smile at you ;)
klausmaria3 writes a comment:
sexy Blonde
Found in Legs | Blondes | Small Tits | Posing | Teens

Going crazy
Hi honey! I want to go crazy in front of the camera today! Come to me and let`s have fun! With me you won`t get bored!
Svennibaer writes a comment:
ich liebe diese süße kleine so sehr
OssiBeam writes a comment:
wow was für eine heiße frau
Found in Blondes | European | Small Tits | Teens | Fetish

Foot fetishist
I am such a foot fetishist! My feet look so hot in those silver high heels! Or not ;)? You decide!
pleasureslave writes a comment:
mmhhhhhh sehr l**ker
Found in Legs | Feet | High Heels | Close-Up | Teens