SweetyAnne
(24)
from Germany
Gender: female
Age: 24
Zip code: 80xxx
Country: Germany
I speak: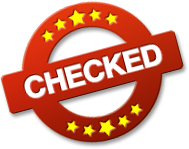 Amateur tags

I may look like I`m shy, but I`m not. Will know me a bit, and then you`ll see that I`m the best woman in the world.
My Personal Info
| | |
| --- | --- |
| Height | 172 cm |
| Weight | 59 kg |
| Ethnicity | White / Caucasian |
| Eye color | blue |
| Hair color | blonde |
| Hair length | longer |
| Figure | sportive |
| Body hair | little |
| Pubic hair | shaved |
| Cup size | B |
| Glasses | yes reading glasses |
| Tattoos | one |
| Piercings | none |
| Marital status | single |
| Children | none |
| Smoking | no |
My preferences
What I'm looking for, is
a man
a bisexual
What I would like to experience, is
What turns me on, is
Vanilla sex
O**l sex
Peeing
Being submissive
Sex Toys
Swinger
Outdoor sex
Dessous
RPG
More about me
What I can tell about myself
So I am always honest, and I also attach great importance to the fact that my partner is also always honest.
What's being said about me
I am very reserved and therefore you can have fun with me. But that`s not true.
My erotic fantasy
So there are some things that I would like to try.
Visit my diary daily to stay up to date with everything I do.

In hot tights it is much more fun.
This horny feeling when you do it in pantyhose is simply unbeatable.

For you I spread my cheeks very far apart.
Look how far I can pull them apart for you.

Do not you also prefer to clap on my bags
So I`m not as squeamish as I may look.

Honestly, can you resist that hot ass?
I like to put my butt for all things at your disposal.
L**ker888 writes a comment:
Ohja G***e heiße Bilder. Sexy Körper und ein G***en A***h
cruiser69 writes a comment:
natürlich, l**ker, geil

Bit by bit I`ll take off for you ..
Slowly one garment after another falls.
Tattoopaar-hot writes a comment:
Richtig geil
cruiser69 writes a comment:
süße maus
Gefunden in Butt | P***y-Licking | Close-Up | Topless | Tits

Can you see that hot lust drop on my pearl?
The faster I do it, the hotter I get.

Hot pictures of my cunt in really hot poses
I just love to put my chocolate side in scene.
strammer_max writes a comment:
zuerst geil l**ken und dann meine S***e in Deine L**her verteilen
g***erhero59 writes a comment:
Hast ja ne echt g***e V**ze,würde gern mal dran l**ken ;-Q

Look, what do you say to these horny curves?
If you look closely, how do you like my horny curves?
sauber701 writes a comment:
Siehst super aus, alles genial. aber ROT und BLAU geht doch in München gar nicht.
hotdety writes a comment:
Kochst Du mal real für mich, während ich Dich l**ke??

I like to f****r so hard I can barely keep my f****rs off me.
Just have a look if I`m doing it
B***h4me writes a comment:
Wow, Du bist jede Sünde wert. Bitte melde Dich.
tillyvanilly writes a comment:
heiß

Have you ever seen a woman who can not get it so horny
I bet you have never seen anything so hot in your entire life.
gutenmorgen165 writes a comment:
Wunderschöne erotische Frau
ORRIS writes a comment:
G***es Video, g***e frau... ich hoffe, mein harter s*****z ersetzt mal deine f****r