Valerie
(21)
from Deutschland
Gender: female
Age: 21
Zip code: 80xxx
Country: Deutschland
I speak: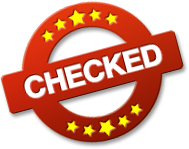 Amateur tags
Not available

Jung, frisch, aufgeweckt, super neugierig, liebevoll, lustig. So sehe ich mich gerne. Ob ich wohl den richtigen Eindruck von mir selbst habe? Finde es heraus!
My Personal Info
| | |
| --- | --- |
| Height | 170 cm |
| Weight | 56 kg |
| Ethnicity | White / Caucasian |
| Eye color | blue |
| Hair color | red |
| Hair length | long |
| Figure | slim |
| Body hair | shaved |
| Pubic hair | shaved |
| Cup size | C |
| Glasses | no |
| Tattoos | one |
| Piercings | none |
| Marital status | single |
| Children | none |
| Smoking | no |
My preferences
What I'm looking for, is
What I would like to experience, is
What turns me on, is
Vanilla sex
Anal sex
Oral sex
Sex Toys
Swinger
Outdoor sex
Public sex
Dessous
RPG
Voyeurism
More about me
What I can tell about myself
Not available
What's being said about me
Not available
My erotic fantasy
Not available
Visit my diary daily to stay up to date with everything I do.

Offen oder lieber geschlossen?
This gallery contains media from the categories Long Hair, Slim, Plaits, Teens, Selfies.
sellefrank136806 writes a comment:
Wir könnten den Zopf auch binden, während man in deinem Arsch steckt, für eine strengere Führung, falls nötig :-)

Spieglein, Spieglein...
This gallery contains media from the categories Slim, Schoolgirls, Lingerie, Teens, Selfies.
Rudi667 writes a comment:
sehr schön einfach und diese freche frisur gefällt mir
Frumosultau writes a comment:
Du siehst verdammt gut aus und ich möchte mich nicht aufhören an dich zu schauen.. aber ich möchte dein Herz kennenkennen und dich sehen so wie du bist. Ganz selten es gibt hier eine schöne Frau , eine echt schöne Frau.. persönlich ich danke dir.
Gefunden in Slim | Schoolgirls | Lingerie | Teens | Selfies

Na wonach sieht das aus?
This gallery contains media from the categories Kitchen, Long Hair, Posing, Redhead, Teens.
Rudi667 writes a comment:
ja der obstteller, wie im leben lässt sich auch alles mehr oder weniger einzeln bewegen. :)
scan18 writes a comment:
Immer wieder hübsch, aber ….
Es Regnet.....

es regnet....und was tust du so bei dem super tollen Wetter? Ich wüßte da genau das richtige. Wie wäre es mit Badewanne und danach ab unter die Decke? Bist du dabei? :-)
Einen sonnigen.....

Sonntag wünsche ich Euch....was macht ihr den heute schönes?

Ich bin immer noch krank...und mir fehlt ein wenig nette Gesellschaft.... :-)

Küsschen
Guten Morgen Ihr lieben....

... ich bin gerade aus dem Bett gefallen, nachdem mein Tag gestern total doof war, dachte ich mir ich leiste Euch heute nette Gesellschaft.

Ich hoffe Euch geht es gut?
Sonne Pur

...hallo Ihr süßen, was macht Ihr den heute bei dem Hammer geilen Wetter schönes?

Ich werde wohl gleich noch mein neues Kleid in die Sonne ausführen, welches ich mir gestern gekauft habe.

Frech
This gallery contains media from the categories Long Hair, Slim, Schoolgirls, Selfies.
sellefrank136806 writes a comment:
Die kleinen Früchtchen, die brauchen Sahne zum verfeinern
hoffi2o writes a comment:
Süßebilder einer süßen Frau helfe dir beim ausziehen
Gefunden in Long Hair | Slim | Schoolgirls | Selfies
Wochenende... :-)

....Ich wünsche Euch allein ein tolles Wochenende, was macht Ihr den noch schönes? Ich gehe heute Abend noch mit ein Paar Freunden auf eine Party :)