Vanessa001
(32)
from Germany
Gender: female
Age: 32
Zip code: xxxxx
Country: Germany
I speak: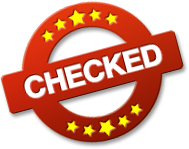 Amateur tags

Hey es ist immer schwer sich selbst zu beschreiben, Freunde von mir sagen...verlässlich, zielstrebig, humorvoll, ehrlich, treu, ein Funken verrückt, v****ut! Wenn du mehr über mich erfahren möchtest, frage einfach :-)
Wer bin ich? Ich Bin Lusitg. Hurmorvoll, Zielsträbig, Ehrlich, Aufgeschlossen, Offen für neues, aber auch eine Realistin! Realismus heisst für mich: Es bedeutet nun nicht, dass ich die Dinge des Lebens kritiklos gegenüberstehe! Sondern durchaus eine vernünftige Einstellung habe, und die Dinge so sehen wie sie sind, ohne mir etwas vorzumachen. Ich Aktzeptiere die Begebenheiten so wie sie sind! Nur so kann man reale negative Tatsachen in reale positive Tatsachen verwandeln. Wenn du verstehst? Darf ich denn was positives mit dir erfahren und erleben???
My Personal Info
| | |
| --- | --- |
| Height | 165 cm |
| Weight | 45 kg |
| Ethnicity | Asian |
| Eye color | brown |
| Hair color | black |
| Hair length | shoulder |
| Figure | sportive |
| Body hair | normal |
| Pubic hair | shaved |
| Cup size | Not available |
| Glasses | no |
| Tattoos | none |
| Piercings | none |
| Marital status | single |
| Children | none |
| Smoking | no |
My preferences
What I'm looking for, is
What I would like to experience, is
What turns me on, is
A**l sex
O**l sex
Being submissive
Being dominant
Sex Toys
Outdoor sex
Public sex
Dessous
RPG
More about me
What I can tell about myself
Not available
What's being said about me
Not available
My erotic fantasy
Not available
Visit my diary daily to stay up to date with everything I do.
Was zum schmunzeln

Was schreibe ich hier bloss! Naja ich lege einfach mal los, ich laufe beim Zähneputzen durch die Gegend. Ich lese Shampoo flaschen unter der Dusche. Ich lache über meine eigenen Witze bevor ich sie gesagt hab. Ich brauche keine uhr, ich habe ein Handy. Ich versuche, wenn ich im Bett liege, Muster an der Decke zusehen. Ich läster nicht, ich erörter Tatsachen. Ich könnt mir einen Satz 10x durchlesen, ohne den Sinn zu verstehen.Spass! Ich drück an Türen an denen dick und fett ZIEHEN steht. Ich frage Was ? obwohl ich alles verstanden hab. Ich hasse es, wenn der Wind gegen meine Haare b***t. Ich schaue 10x am Tag in den Kühlschrank, ohne etwas zu essen. Ich kann 10x mal den selben Film ansehen. Ich muss mein Handy anrufen, um es zu finden. Ich kann auf die Uhr guckenund weiß danach nicht wie spät es ist. Ich steh vor dem Kühlregal und weiß nicht mehr, was ich einkaufen wollte. Ich drehe das Kissen um, um auf der kalten Seite zu liegen. Ich stell meinen Wecker früher, um noch liegenbleiben zu können. Ich zähle vor dem Einschlafen wie viele Stunden ich noch schlafen kann.!
Was ich suche

Lieben, lachen. leben lassen. Zärtlich sein aber auch mal wild. Kannst du mich immer wieder überraschen?

Ich im Schlafzimmer
This gallery contains media from the categories Bikini, Picture C*****t, Butt, Normal, Kiss.
Rocco136 writes a comment:
norbert, du siehst toll aus, eine tolle figat und alles am rrichtigen paltz, drf ich dein liebhaber sein, dtoole b***te da würde ich auch richtig anpacken super norbert
Gefunden in Bikini | Picture C*****t | Butt | Normal | Kiss
Mein Geburtstag!

Heute ist mein Grosser Tag, korrekt mein Geburtstag! Ob ich einen schönen Gruß zum B-Day von dir zu lesen bekomme? "Alles Gute zum Geburtstag" und "Happy Birthday" sind die Klassiker unter den Geburtstagsglückwünschen. Nur leider bekommt man als Geburtstagskind fast nichts anderes zu hören. Und auch man selbst gratuliert meist auf die übliche Weise. Aber vielleicht wirst du mir ja auf eine aussergewöhnliche Art und Weise heute gratulieren!?!? Falls du da eine schöne Idee zu hast?
boldy2006 writes a comment:
Mmmm... sexy Frau... Kuss..

Nacktbilder
This gallery contains media from the categories Asian, Butt, P***ies, V***ar, Tits.
granni3 writes a comment:
sehr anmachend und begehrenerweckend hübsch hübsch
huck455 writes a comment:
You are a beauty, love you;

Ich und mein Rennwagen
This gallery contains media from the categories Car, Outdoor, Feet, High Heels, Asian Girls.
L**km**l2 writes a comment:
hübsche Frau
granni3 writes a comment:
schöne junge hübschefrau sehr atraktiv und gutgeformt gerne mehr von ihr am liebsten real grins
Gefunden in Car | Outdoor | Feet | High Heels | Asian Girls

Ich mal Sexy
This gallery contains media from the categories Asian, Bra, Bikini, Black-Haired, Selfies.
Gefunden in Asian | Bra | Bikini | Black-Haired | Selfies