V****uteSexyLady
(36)
from Germany
Gender: female
Age: 36
Zip code: 41xxx
Country: Germany
I speak: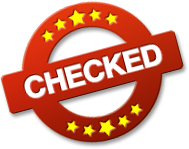 Amateur tags

Hello. :-) My name is Margaret. I am 35 years old and already horny. I love meeting new people and having fun with them. I like to chat, show myself in front of the cam and shoot clips. I am open to new adventures :-) I am waiting for you. Kisssssss ♥
Profile of V****uteSexyLady
My Personal Info
| | |
| --- | --- |
| Height | 176 cm |
| Weight | 76 kg |
| Ethnicity | White / Caucasian |
| Eye color | blue |
| Hair color | blonde |
| Hair length | longer |
| Figure | normal |
| Body hair | shaved |
| Pubic hair | partly shaven |
| Cup size | C |
| Glasses | no |
| Tattoos | several |
| Piercings | Not available |
| Marital status | single |
| Smoking | no |
My preferences
What I'm looking for, is
a man
a couple
a bisexual
What I would like to experience, is
What turns me on, is
A**l sex
O**l sex
Peeing
Being submissive
Being dominant
Sex Toys
Swinger
Outdoor sex
Dessous
RPG
Voyeurism
B**M
More about me
What I can tell about myself
Not available
What's being said about me
Not available
My erotic fantasy
Not available
Diary of V****uteSexyLady
Visit my diary daily to stay up to date with everything I do.



P***y and Titts :-)
I show YOU pictures with me - p***y + titts..
Have Fun:-))
Zero120 writes a comment:
du warst gerade kurz meine W***svorlage nur das du es weist....
Gefunden in Blondes | Exhibitionist | P***ies | Close-Up | H******e

Long m*****bation :-)
My wet p***y and Naked Body.
Rettung2008 writes a comment:
Da hätte ich gerne auch meine Zunge und mein Glied reingesteckt. Leider zu weit weg
sefridder writes a comment:
Du hast Dich sehr geil verwöhnt.
Gefunden in Blondes | Massage | M*****bation | S***ed | H******e

S****T Movie
My s****t p***y in action :-)
Fireangel_185 writes a comment:
Eine Lady,mit einer einer sehr g***en M***hi,die hervorragend s****tet.
hieppye writes a comment:
G***er S****z-Film hat man viel zu m aufl**ken

F**ting Movie
Horny F**ting Movie ... Want my wet P***y Honey ? :-)
Elektromann writes a comment:
Ein Traum von einer Frau echt toll und süß würd Sie gerne mit der Zunge verwöhnen bis der S**t kommt
michmor writes a comment:
das hat für mich überhaupt nichts mit f**ting zu tun

F**king Movie :-))
My favourite Toy in action !! :-))
l****nk***ler writes a comment:
In 4h bin ich bei/in Dir und mache mit dem anderen L**h weiter, wenn Du den D***o drin lässt.
BMG1961 writes a comment:
Ich möchte dir gerne den D***o ersetzen du bekommst einen Naturs*****z der extra Klasse LG Ralf