XxNastyKimxX
(38)
from Germany
Gender: female
Age: 38
Zip code: xxxxx
Country: Germany
I speak: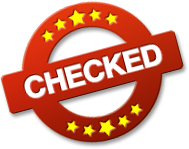 Amateur tags
Not available

Barefoot on the beach I leave imprints in the sand or maybe with high heels and very elegant? Be curious I am known for my adventures.
Spiel mir nichts vor!
Außer es ist gute Musik.
Musik bedeutet nicht nur zu hören.
Musik kann man fühlen.
My Personal Info
| | |
| --- | --- |
| Height | 170 cm |
| Weight | 53 kg |
| Ethnicity | Not available |
| Eye color | brown |
| Hair color | blonde |
| Hair length | very long |
| Figure | sportive |
| Body hair | little |
| Pubic hair | shaved |
| Cup size | B |
| Glasses | yes reading glasses |
| Tattoos | none |
| Piercings | one |
| Marital status | single |
| Smoking | no |
My preferences
What I'm looking for, is
What I would like to experience, is
Not available
What turns me on, is
Not available
More about me
What I can tell about myself
A laugh is the most beautiful thing you can wear ;-)
What's being said about me
Humorous, direct and ready for all outrages.
My erotic fantasy
Find them out, still waters run deep.
Visit my diary daily to stay up to date with everything I do.

Hab noch was aus dem Urlaub mitgebracht.

Das große C.....

On the boat or in the pool
I like it everywhere... Salt on the skin, wind in the hair. Here are a few horny impressions from Greece.

DANKE

für die Geburtstags Glückwünsche...ich hab mich sehr gefreut.

Joyride
What a machine, right? So much horsepower under the butt makes me all fuzzy. I like adventure and adrenaline.
Ede63826 writes a comment:
Schöne Maschine tolle Bilder gefällt mir

Handmade
Made by hand itself and the whole thing for the foot. Called macramé and is a knüpf and craft technique. I did everything myself and sell the chains also. SUMMER IS COMING! What do you like best?
Ede63826 writes a comment:
Sehr Schöner Fussschmuck gefällt mir schöne Handarbeit

Leather or latex, which fits better?
My 2 new favorite pants.
I admit it takes a moment until I have them on, because both sit so tight like a second skin.
Puschel007 writes a comment:
Du brauchst mehr in Latex ...
sexyrobby writes a comment:
beide hosen stehen dir hervorragent und betonnen deinen traum k**k a***h perfeckt.da ich auf latex stehe ,ist mir diese lieber und das enge zweite haut gefühl noch intensiver. mehr davon ,klasse.
Found in High Heels | Butt | Latex | Leather | Selfies

Which role suits me best?
Mardi Gras is coming up and I have soooo many costumes. What suits me best? Alice in Wonderland, Bunny, Queen of Hearts, Devil, Cowgirl, Schoolgirl, Angel, Gothic, Phantom, Glitter Fairy.
Puschel007 writes a comment:
raaaaaaaaaawr .. von maske bis elegantes kleid ... da kommt das rollenspiel nie zu kurz mit dir :)
Ede63826 writes a comment:
Schatz ich bin ja hin und weck ganz schön heisse teile deine kostüme die bilder sind der hammer
Found in High Heels | Plaits | Fetish | Roleplay | Selfies


Black nylons in black heels
Black is back! My beautiful new nylon straps go perfectly with my chic high heels. Do you find it as sexy as me?
Ede63826 writes a comment:
Sehr schöne bilder du überracht mich immer wieder schatz echt geil die high heels und die schwarzen strapse
Found in Legs | Feet | High Heels | Fetish | Nylons