Yennifer
(23)
from Germany
Gender: female
Age: 23
Zip code: 20xxx
Country: Germany
I speak: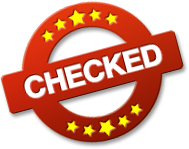 Amateur tags
Not available

Hi, I am not sure what to write, I think best is when you form your own opinion of me.
My Personal Info
| | |
| --- | --- |
| Height | 171 cm |
| Weight | 64 kg |
| Ethnicity | White / Caucasian |
| Eye color | brown |
| Hair color | other color |
| Hair length | long |
| Figure | slim |
| Body hair | shaved |
| Pubic hair | little |
| Cup size | B |
| Glasses | yes reading glasses |
| Tattoos | none |
| Piercings | one |
| Marital status | single |
| Smoking | no |
My preferences
What I'm looking for, is
What I would like to experience, is
What turns me on, is
Vanilla sex
A**l sex
O**l sex
Sex Toys
Outdoor sex
Dessous
More about me
What I can tell about myself
Not available
What's being said about me
Not available
My erotic fantasy
Not available
Visit my diary daily to stay up to date with everything I do.

My new blouse
A few pics with my new blouse, fits perfect to my hair or not?
Robertv00vy writes a comment:
g***er A***h nur nackt wäre er noch g***er

Lonesome with the laptop
I`m bored, don`t you wanna write me?
Bossman3 writes a comment:
Du bist wirkliche eine wunder schöne Frau und ja das sage ich dir öffters
Robertv00vy writes a comment:
geil siehst du aus

Should I colour my hairs red?
My hair looks pretty red in this light. Should I colour my hair completely red or do you prefer blonde?
Andwun8162 writes a comment:
Meine Göttin ich würde beides gut finden ihren jetzige Haar Farbe sie sehr gut ausm meine Göttin. Ich aber gestern das ich Blonde etwas besser finde
AlterSoftie writes a comment:
Mir gefällt dieser allmähliche Übergang von dunkelrot zu fast blond...

Really honest for the university
Me in everyday clothes...
priamos writes a comment:
rate dringend davon ab, die livecam von yennifer anzuwählen. ist einfach nur nepp. sie zeigt überhaupt nichts.
dietman writes a comment:
sicher sicher..wunder hübsch..noch wissen wir aber nicht..was hinter deiner Kleidung ist ??

Just me!
So you can see what I´am looking like. Don`t you wanna sent me a picture too?
MSBausch writes a comment:
Nicht schlecht. Schöne Bilder
bertvomschnert writes a comment:
nice and sweet...aber 4 Jahre alte Bilder... ooooh....

The couch - my favorite place
Watching series, learning or just surfing in the internet- the couch is my favorite place!
Bossman3 writes a comment:
du siehst wunder schön aus mit dir wurde ich gerne viel Zeit auf dem Sofa verbringen
Bilnisa writes a comment:
würde mit dir gern das sofa verwüsten