ZuckerLena
(23)
from Deutschland
Gender: female
Age: 23
Zip code: 24xxx
Country: Deutschland
I speak: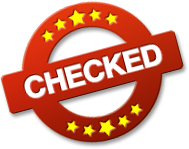 Amateur tags

Young, curious, crazy, loving, funny and full of adventure; that`s how I would describe myself :) I am open for new things and enjoy life to the full. I am looking forward to new adventures... maybe even with you ?
My Personal Info
| | |
| --- | --- |
| Height | 168 cm |
| Weight | 58 kg |
| Ethnicity | White / Caucasian |
| Eye color | green |
| Hair color | brown |
| Hair length | long |
| Figure | slim |
| Body hair | Not available |
| Pubic hair | Not available |
| Cup size | Not available |
| Glasses | Not available |
| Tattoos | Not available |
| Piercings | Not available |
| Marital status | single |
| Smoking | no |
My preferences
What I'm looking for, is
What I would like to experience, is
What turns me on, is
Not available
More about me
What I can tell about myself
Humorvoll, loyal, liebevoll und ein bisschen verrückt
What's being said about me
willst du dir nicht deine eigene Meinung bilden ?
My erotic fantasy
Finde sie doch einfach selber heraus...kann nur sagen bin recht offen für Neues :)
Visit my diary daily to stay up to date with everything I do.


A few pictures of me for you
See you in the cam, see you in a minute :)
iak87629 writes a comment:
eine echte Versuchung-sehr heiß !

MrGoo writes a comment:
Du bist ja mal ne echt süsse Maus!
Michaelz801a writes a comment:
016092216436 hi hallo

My cozy look at home
So I always look like this at home, also sometimes very sneaky with a T-shirt ;)
DTH82 writes a comment:
Du siehst echt gut aus ;)
FamousGerma writes a comment:
Du bist echt eine hübsche junge Frau. Klasse!

;)
My favorite part is in the kitchen, making something delicious. Well, what would it be for you?)
helihamster writes a comment:
Bitte, gib mir deine Telefonnummer
helihamster writes a comment:
süsses Mädel, ich bin fasziniert von dir- Du gefällst mir.
Gefunden in Amateur

I can do better than that.
What do you think of my new blouse?)
nimitz79 writes a comment:
Schick steht Dir sehr gut Süsse. Schön kurz. Kuss
Frodo70 writes a comment:
supersüßes Mädel
Gefunden in Brunette | Posing | Slim | Schoolgirls | Teens

Do you like me? :)
They tell me that I am sweet hihi, hence my nickname ZuckerLena ;)do you find me sweet too?
Jimmy1974 writes a comment:
wunderschön und sexy, wow!
waynes691 writes a comment:
wow du bist wunderschön

Let`s make it cozy together, shall we?
Just chilling at home ;)
Blockisu writes a comment:
Weil ich den A***h dazu greifen auf dem Bild
wHaTxeVeR writes a comment:
du hast eine positive ausstrahlung

Sugar, right?
Just to get to know each other ;) Hope you like it too ;)
Weyher787 writes a comment:
Der Name ist echt Programm, du bist wirklich zuckersüß.
bigposbi71 writes a comment:
Lena du bist echt zucker :)
Gefunden in Jeans | Long Hair | Normal | Schoolgirls | Amateur