boesem***e
(25)
from Germany
Gender: female
Age: 25
Zip code: xxxxx
Country: Germany
I speak: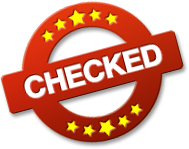 Amateur tags

BOESEM***E (BadP***y9 Is here to do some real kink. Come over to my profile, but watch out, don´t burn yourself, it´s getting hot.
My Personal Info
| | |
| --- | --- |
| Height | 170 cm |
| Weight | 56 kg |
| Ethnicity | White / Caucasian |
| Eye color | brown |
| Hair color | red |
| Hair length | long |
| Figure | slim |
| Body hair | none |
| Pubic hair | shaved |
| Cup size | A |
| Glasses | no |
| Tattoos | none |
| Piercings | none |
| Marital status | nothing fixed |
| Children | none |
| Smoking | yes sometimes |
My preferences
What I'm looking for, is
a woman
a man
a couple
What I would like to experience, is
What turns me on, is
Vanilla sex
A**l sex
O**l sex
Sex Toys
Swinger
RPG
More about me
What I can tell about myself
I am in an open relationship. Time to f**k around big time.
What's being said about me
B A D ;)
My erotic fantasy
Always in the mood for sex with a nice couple, threesomes are my thing :P
Visit my diary daily to stay up to date with everything I do.

Thank you for nothing
but all the yummy cum.
AlyaBruni writes a comment:
Da will man ja nur, dass diese Frau sich einem annimmt...

A bad Girl
b*****b time, all that yummy cumm mmmmmmmmhhhh
Fggfiob writes a comment:
so eine v****ute lady echt geilhammersexy
Thomas667 writes a comment:
Wie süß mit dem Schmodder im Gesicht!

Use me
Use my f**kmouth for your enjoyment.
Fggfiob writes a comment:
wow was für nee sex echt geil
L**k_s***ve writes a comment:
echt heißes Video !!!!!!!!!

You can have everything
and i would love to take it all, all the yummy cum.
StingrayBerlin writes a comment:
Ich möchte ohne Gummi in Dich e******gen, A**l, O**l und V****al, in Dich hineins****zen, an allen Orten, mit und ohne Zuschauer, mit und ohne Kamera, wann immer uns die Lust überkommt....
Ksaxy writes a comment:
Sexy!
Gefunden in B*****b | Small Tits | Tangaslip | Tits | Amateur

Life is a game
come and play it with me.
rammer4 writes a comment:
heiß

Cool Ass
Cool water on hot Ass.
RomanTicker2 writes a comment:
süße kleine F**kmaus
rammer4 writes a comment:
heiß was will mann merh
Gefunden in Butt | Small Tits | P***ies | Tits | Amateur

Overstimulated
my wet p***y. Take a close look.
micha6721 writes a comment:
achso, und überstimuliert, bist auch nicht ! man hört und sieht nicht, das du geil bist und spaß hast !
micha6721 writes a comment:
deine cam verträgt keine bewegung, dann wird alles verpixelt und unscharf ! mich ärgert, daß ich die 50 coins ausgegeben habe !
Gefunden in Legs | Open Legs | M*****bation | P***ies | Amateur

Hot P***y
The P***y is getting hot, and that´s not because of the Heating.
L**k_s***ve writes a comment:
super süße T****n !!!!!!!!!!!!
Fggfiob writes a comment:
so gele l**her hast du ja

Pantyhose
My legs and feet in a hot blue pantyhose.
Kdjdbdh5986 writes a comment:
Omg so heiß ich würde ihn dir direkt reinschieben
lets_party writes a comment:
ich liebe Füße einer hübschen Frau in Nylons....