g***es-ferkel
(43)
from Germany
Gender: female
Age: 43
Zip code: xxxxx
Country: Germany
I speak: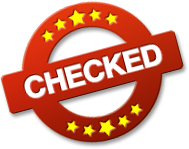 Amateur tags

i am alone and so hot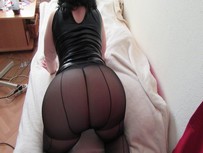 hallo,ich suche einen oder auch mehrere Männer ,für heisse Spiele.Ich bin ein kleiner Nimmersatt 
und hoffe du meldest dich bei mir.Oder kannst du dem Hintern wiederstehen?
Wenn du dich traust gerne Real
My Personal Info
| | |
| --- | --- |
| Height | 165 cm |
| Weight | 85 kg |
| Ethnicity | Mediterranian |
| Eye color | brown |
| Hair color | blonde |
| Hair length | long |
| Figure | thickish |
| Body hair | little |
| Pubic hair | natural |
| Cup size | G |
| Glasses | no |
| Tattoos | none |
| Piercings | none |
| Marital status | divorced |
| Children | none |
| Smoking | yes sometimes |
My preferences
What I'm looking for, is
What I would like to experience, is
What turns me on, is
A**l sex
O**l sex
Peeing
Being dominant
Sex Toys
Swinger
Outdoor sex
Public sex
Dessous
RPG
B**M
More about me
What I can tell about myself
hot
What's being said about me
Not available
My erotic fantasy
Not available
Visit my diary daily to stay up to date with everything I do.

immer n**s

hi ich liebe g***e dessous und g***en v****uten sex ,ich hoffe du auch?
immer geil

m,öchtest du sie mir abinden?
AlterSoftie writes a comment:
Wow! Ein echter Hingucker, der einen so richtig scharf macht.
belerophon82 writes a comment:
Du bist aber auch ein g***es F**kstück!

mega nah
This gallery contains media from the categories J**k Off, Blondes, D********t, Big C**ks, Amateur.
Gefunden in J**k Off | Blondes | D********t | Big C**ks | Amateur

boobs toys
its hot i love my toy and you see
regnu71 writes a comment:
!!!!!!!!!!!!!!!!!!!!!!!!!!!!!!!!
Gerry_61 writes a comment:
da fühlt Mann sich wohl
hallo

wann sehen wir uns denn oder bist du sauer auf mich?

fetisch gummi und vieles mehr
This gallery contains media from the categories D***o, Big Tits, Mask, M*****bation, Chubby.
pauli12 writes a comment:
wann wollen wir denn mal f**ken süsse?
ajet70 writes a comment:
Unter dir liegen und warten, was kommt.....ich wäre bereit :-)
Gefunden in D***o | Big Tits | Mask | M*****bation | Chubby