kleine-Zarte
(21)
from Germany
Gender: female
Age: 21
Zip code: 20xxx
Country: Germany
I speak: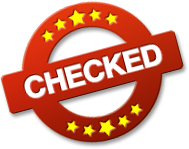 Amateur tags

Sometimes shy sometimes the cheeky sexy girly, which side do you still tickle out of me? Just contact me and maybe I will bring out some sides of you
My Personal Info
| | |
| --- | --- |
| Height | 162 cm |
| Weight | 55 kg |
| Ethnicity | White / Caucasian |
| Eye color | blue |
| Hair color | dark blonde |
| Hair length | very long |
| Figure | sportive |
| Body hair | little |
| Pubic hair | little |
| Cup size | A |
| Glasses | no |
| Tattoos | none |
| Piercings | none |
| Marital status | single |
| Children | none |
| Smoking | no |
My preferences
What I'm looking for, is
a man
a bisexual
What I would like to experience, is
What turns me on, is
Vanilla sex
A**l sex
O**l sex
Peeing
Sex Toys
Outdoor sex
RPG
More about me
What I can tell about myself
Shy but curious
What's being said about me
sexy
My erotic fantasy
Sex in the office
Visit my diary daily to stay up to date with everything I do.

I get so horny with my toys
I always want to do it and I want to do it fast.
Mrindividual123 writes a comment:
Mehr Lust auf mehr
Gefunden in Jeans | M*****bation | Close-Up | Toys | Fetish

You want to take a look between my legs?
Well, are you looking underneath, or aren`t you?
Paravis writes a comment:
deine süsse grotte ist echt herrlich
grobi77 writes a comment:
Sehr g***e Bilder

Do you think my nylons are as sexy as these?
Tell me something, do you like hot nylons as much as I do?
gerd15 writes a comment:
Eine g***e schöne frau
ther27 writes a comment:
g***e Fotos

After a great strip I`m going to shove something in my p***y
I love being completely filled out
PrinzIngo8 writes a comment:
Na willst du denn einen richtigen lebenden S*****z in dir haben dann sage Bescheid
Mrindividual123 writes a comment:
komm bitte jetzt sofort vorbei und ich befreie dich vom Fegen! Deal?????
Gefunden in Legs | M*****bation | Close-Up | Amateur | Nylons

Sometimes shy and sometimes sooo HOT, see for yourself
I can slip into so many f**king facets
L**km**l2 writes a comment:
heiss
L**k_s***ve writes a comment:
super sexy Maus !!!!!!!!!!!