krystal75
(44)
from Germany
Gender: female
Age: 44
Zip code: 70xxx
Country: Germany
I speak: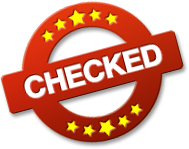 Amateur tags

i am young girl,sexy I want to share all my sexual fantasies with many guys kisss
My Personal Info
| | |
| --- | --- |
| Height | 1 cm |
| Weight | 68 kg |
| Ethnicity | Latino / Hispanic |
| Eye color | brown |
| Hair color | blonde |
| Hair length | longer |
| Figure | normal |
| Body hair | none |
| Pubic hair | partly shaven |
| Cup size | B |
| Glasses | no |
| Tattoos | many |
| Piercings | one |
| Marital status | single |
| Children | none |
| Smoking | no |
My preferences
What I'm looking for, is
a woman
a man
a bisexual
What I would like to experience, is
What turns me on, is
Vanilla sex
A**l sex
O**l sex
Peeing
Being submissive
Being dominant
Sex Toys
Public sex
Dessous
More about me
What I can tell about myself
Not available
What's being said about me
Not available
My erotic fantasy
Not available
Visit my diary daily to stay up to date with everything I do.


sexy fur jacket
mmmmmm
beautiful tits with sexy fur jacket...!!!


hot p***y
This gallery contains media from the categories H***y, Legs, B****r, Blondes, Amateur.
Petersdet86ct writes a comment:
mmm sexy slut more sexy legs und deine high heels machen mich komplett verrückt <3
lustknabe921 writes a comment:
L**ker l**ker ;) da würde ich ja nur zu gerne mal mit meiner Zunge durchl**ken und dich mit meinem harten s*****z verwöhnen Baby

schöne B***te
This gallery contains media from the categories Blondes, European, Close-Up, Tits, Selfies.
Sandro199712 writes a comment:
Hot
phantomt writes a comment:
sehr schön

sunambolo writes a comment:
sehr hübsch, und bestimmt eine Augenweide!
Grappaboy writes a comment:
Schöne fotos von dir

beautiful face
mmmmmmmmmmm
krystal75 writes a comment:
mmmmmmm ja danke kusssssss
krystal75 writes a comment:
mmmmmmmmmmmm danke baby kusss