laila85
(40)
from Germany
Gender: female
Age: 40
Zip code: xxxxx
Country: Germany
I speak: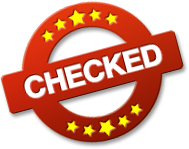 Amateur tags
Not available

am nice and funny open for much
İch kann es nicht leiden , wenn mann am Wochenende den halben Tag verschlaeft. İch bin gerne früh wach und verbringe den morgen lieber beim radfahren oder Wandern als im Bett. Vom passenden Partner würde ich mich aber auch mal überreden lassen, ein ausgiebiges Frühstück im  Bett zu geniessen :)
My Personal Info
| | |
| --- | --- |
| Height | 172 cm |
| Weight | 64 kg |
| Ethnicity | Mediterranian |
| Eye color | brown |
| Hair color | black |
| Hair length | long |
| Figure | normal |
| Body hair | Not available |
| Pubic hair | Not available |
| Cup size | C |
| Glasses | no |
| Tattoos | Not available |
| Piercings | Not available |
| Marital status | single |
| Smoking | yes sometimes |
My preferences
What I'm looking for, is
What I would like to experience, is
What turns me on, is
Vanilla sex
A**l sex
O**l sex
Peeing
Being submissive
Being dominant
Sex Toys
Swinger
Outdoor sex
Public sex
Dessous
RPG
More about me
What I can tell about myself
workaholic, laugh a lot, open for new things
What's being said about me
a little crazy :)
My erotic fantasy
too many find out ;)
Visit my diary daily to stay up to date with everything I do.


wünsche allen schönen abend

und schlaft gut spaeter kuss kuss

wünsche allen frohes neues

und das wir immer gesund und munter bleiben

for the foot lovers bare feet
do you also like feet pampering :)
Geronimo2000 writes a comment:
Wer würde bei so schönen und gepflegten Füßen schon nein sagen…

you can be a little sexy
what is sexy for you tell me
EinsamerWolf2 writes a comment:
Du bist die beste Frau der Welt für mich, meine wunderschöne, wundervolle wunderbare Königin. Ich liebe dich ❤️❤️❤️
Found in Close-Up | Posing | Black-Haired | Amateur | Selfies

get to know me
look inside and see if you like me
Ragde69 writes a comment:
Es gibt keinen Tag an dem ich nicht an dich denke du bist einfach in meinem Herzen ❤️ ❤️
Ragde69 writes a comment:
auch wenn ich im Moment etwas wenig Zeit habe, meine Gedanken sind immer bei dir...❤❤❤
Found in Long Hair | Posing | Black-Haired | Selfies

A bit of me!
am open, honest, funny, sometimes a little naughty, and more. Find out :-)
EinsamerWolf2 writes a comment:
Du hast das s***manterste Lächeln der Welt mein Sonnenschein ☀️❤️☀️❤️☀️❤️
Istalllesegal writes a comment:
Du bist die schönste Frau auf gottes Erden
Found in Long Hair | Close-Up | Posing | Black-Haired