scharfegini
(58)
from Germany
Gender: female
Age: 58
Zip code: 65xxx
Country: Germany
I speak: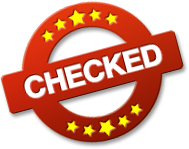 Amateur tags

My name is Gini, 58years old, I`m married but unfortunately it does not work as it used to. Nevertheless, I do not want to give up sex. Especially now that I`m sharper than ever. I am 165 cm tall, slim with curves in the right places and a lot of sex appeal. My bust size is a nice size of 80F so you have nice things to play and nice things in your hand. Well interest? I am very happy if you contact me and show me your interest
                                                                  hi, ich habe gerade gesehen, dass du mein profil besucht hast. jetzt frage ich mich natürlich, ob ich eine chance habe, dich hier näher und weiter kennen zu lernen? ich würde mich freun - melde dich einfach bei mir, lg gini
My Personal Info
| | |
| --- | --- |
| Height | 165 cm |
| Weight | 64 kg |
| Ethnicity | White / Caucasian |
| Eye color | blue-gray |
| Hair color | other color |
| Hair length | long |
| Figure | slim |
| Body hair | shaved |
| Pubic hair | shaved |
| Cup size | F |
| Glasses | no |
| Tattoos | none |
| Piercings | none |
| Marital status | married |
| Smoking | no |
My preferences
What I'm looking for, is
a woman
a man
a couple
a transvestite
a transexual
a bisexual
What I would like to experience, is
What turns me on, is
A**l sex
O**l sex
Peeing
Being dominant
Sex Toys
Swinger
Outdoor sex
Public sex
Dessous
RPG
Voyeurism
More about me
What I can tell about myself
Not available
What's being said about me
Not available
My erotic fantasy
Not available
Visit my diary daily to stay up to date with everything I do.



Mush and udder pump
look at it, what the horny can do - wink
bernie2107 writes a comment:
Nett anzusehen...schöne B***te g***e M***hi ????

Bananas - F**k
Wow, I didn`t think that was gonna play so hot.
Murkerl18 writes a comment:
wau was für einen g***e Stute
Spassv***l15 writes a comment:
Woooooow bist du eine Hammerfrau. Dich möchte ich gerne real kennenlernen. Küsschen Manni

present new lingerie
it is not hot and makes you want more
paulprengel writes a comment:
wow welch g***e frau...
user-6405edf22df03 writes a comment:
Echt geil in diesem Outfit

purple minikleid
wow what a sight
Peer1742 writes a comment:
Sehr g***e Bilder
herzensmensch20182 writes a comment:
Sehr sexy Body Gini . Gefällt mir ☺️

black cutsuite
wow I find it really hot or?
titan-rider writes a comment:
Traumhaft! Bitte mehr davon!
Stefanie_78 writes a comment:
Prächtige heiße Lady, Top Figur ... LG Stefan
Found in Legs | Big Tits | Black-Haired | Tits | Amateur

purple mini kleidchen
o la la what are these horny sight
paulprengel writes a comment:
sehr geil...wow
Kiefer writes a comment:
Alles sehr apetitlich!

hot ass
Well, do you like it?
didib****gtsdir writes a comment:
Du hast einen wunderschönen, einladenden Po....! Kussi Dieter
PfalzPar writes a comment:
Ein absolut heißes Sternchen

Oil the chest
do you have delicate hands?
herzensmensch20182 writes a comment:
Du hast sehr schöne wohlgeformte und große B***te:). Ein Traum Sie Mal einölen zu dürfen
Maurice1978 writes a comment:
Wow ja ich habe zarte Hände + wäre dir sehr gerne behilflich dabei-wenn du es zulässt?:);)