s*****klilli
(55)
from Germany
Gender: female
Age: 55
Zip code: 00xxx
Country: Germany
I speak: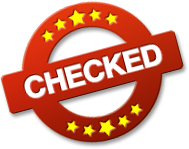 Amateur tags

Older horny and like cum,lol
Hallo, nett das Du mein Profil besuchst, mein Name ist Lilian und ich suche in erster Linie reale Kontakte . Ich würde mich freuen wenn Du mir antwortest und mir mehr über Dich erzählst, lieben Gruß Lilian
My Personal Info
| | |
| --- | --- |
| Height | 145 cm |
| Weight | 43 kg |
| Ethnicity | Asian |
| Eye color | brown |
| Hair color | dark brown |
| Hair length | Not available |
| Figure | slim |
| Body hair | none |
| Pubic hair | partly shaven |
| Cup size | A |
| Glasses | no |
| Tattoos | none |
| Piercings | none |
| Marital status | single |
| Children | none |
| Smoking | yes sometimes |
My preferences
What I'm looking for, is
a man
a transvestite
a bisexual
What I would like to experience, is
an escapade
a relationship
a flirt
email sex
an affair
a ONS
an exciting friendship
fetish erotic
B**M
group sex
What turns me on, is
Vanilla sex
A**l sex
O**l sex
Peeing
Being submissive
Being dominant
Sex Toys
Swinger
Outdoor sex
Public sex
Dessous
RPG
Voyeurism
B**M
More about me
What I can tell about myself
Llittle bit d***te and like if someone show me in public.
What's being said about me
Very horny for cum , i love to get it daily.
My erotic fantasy
Show to a group and suck them all out.
Visit my diary daily to stay up to date with everything I do.



dingus writes a comment:
hey süße, tausche doch den d***o gene meinen s*****z. bist schon ne geile heiße maus die man einfach f**ken muß
Gefunden in D***o | Open Legs | Amateur | Asian Girls | Giant C**ks

Dave_7 writes a comment:
Geiles Video von einer mega attraktiven Frau!!!

Gefunden in B**M | Latex | Asian Girls | H******e | Lace

B**M Game
I love my d***o
pilo11051 writes a comment:
geile Thaif**ze !!!!
Gefunden in D***o | B**M | B****r | Mask | S********e

S***mafestival part 1
S***mafestival part 1
kleinerjoe1969 writes a comment:
Leider nicht die beste Q**lität, aber da du versammt heiß bist, habe ich die volle Punktzahl gegeben. Bei dir würde ich nicht nein sagen. :)
antonh900 writes a comment:
Dieses Video hat eine schlechte Q**lität, Schade.
Gefunden in Picture C*****t | B*****b | C*****ts | Asian Girls | Thai Girls

S***mafestival part 2
S***mafestival part 2
F**kmachine64 writes a comment:
Super geile Maus
F**kmachine64 writes a comment:
Ohhhhh jaaaaaa
Gefunden in Asian | B*****b | D********t | C*****ts | Fetish