xxSexy-LillyXX
(37)
from Germany
Gender: female
Age: 37
Zip code: xxxxx
Country: Germany
I speak: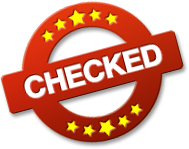 Amateur tags

I`m Lilly, I`m new here and see what`s waiting for me! On nice men who are looking for serious dates, I am very happy... so dare you ;) Kiss you soon Lilly
Profile of xxSexy-LillyXX
My Personal Info
| | |
| --- | --- |
| Height | 165 cm |
| Weight | 69 kg |
| Ethnicity | White / Caucasian |
| Eye color | blue-green |
| Hair color | light blonde |
| Hair length | long |
| Figure | normal |
| Body hair | none |
| Pubic hair | shaved |
| Cup size | H |
| Glasses | Not available |
| Tattoos | several |
| Piercings | one |
| Marital status | single |
| Smoking | yes sometimes |
My preferences
What I'm looking for, is
a man
a transexual
a bisexual
What I would like to experience, is
an escapade
a relationship
a flirt
email sex
an affair
a ONS
an exciting friendship
fetish erotic
B**M
group sex
What turns me on, is
Vanilla sex
A**l sex
O**l sex
Peeing
Being submissive
Being dominant
Sex Toys
Swinger
Outdoor sex
Public sex
Dessous
RPG
Voyeurism
B**M
More about me
What I can tell about myself
Not available
What's being said about me
Not available
My erotic fantasy
Not available
Visit my diary daily to stay up to date with everything I do.

Just me :)
I love these hot summer days, I get really fuzzy :)
Freeloader writes a comment:
Echt süß das 5te Foto

Sommer - Sonne - Lilly

Puuuhhh mir ist sooo heiß, ich glaube ich muss mich erstmal ausziehen...
Willst du mir dabei zusehen...??? ;)
Dave176 writes a comment:
Na du hast ja eine sexy figur.......gggrrrrrrrrr sehr l**ker,vo**llem deine sehr großen titti's
f**k65 writes a comment:
wow bist du heiss küschen aufs b***tchen


Me
This gallery contains media from the categories Legs, Bra, Blondes, Amateur, Fetish.
Schmusebaer82 writes a comment:
Mein Schatz , Du siehst so toll aus
SweetOrange writes a comment:
Nettes Dekolette ... kennen wir uns?

I`m hot.
This gallery contains media from the categories Bra, Blondes, Close-Up, Posing, Fetish.
Rapunzel10 writes a comment:
Du bist mein für alle Zeit LG Shogun
SvenSt76 writes a comment:
Du bist Süß sexy und herrlich anzuschauen. Einfach zum vernaschen l**ker.

little more
This gallery contains media from the categories Bra, Blondes, Chubby, Close-Up, Tits.
MisterX00 writes a comment:
Das sind richtig g***e B***te, die möchte ich gerne l**ken und daran saugen
Sneakers1 writes a comment:
Was ein g***es Gerät....1,65....und solche dicken Möpse....Sie dürfte mich täglich aussaugen...

In lingerie
This gallery contains media from the categories Bra, Blondes, Chubby, Amateur, Tattoos.
MisterX00 writes a comment:
G***e Bilder von einer Sexy Dame
Fallschirm50_4 writes a comment:
Wahnsinn Derg***e Hintern